Contact
Please feel free to contact us about anything whether you need help with a recipe or business inquiries. Email: Info@insidetherustickitchen.com
A Little About Us
Ciao, we're Emily and Nathan, a Scottish couple from Edinburgh, Scotland. We've been together from the age of 17 (11 years...so crazy) and since then we have both LOVED to cook.
We have always had a passion for Italian food in particular so much so that it pushed us to move to Italy and experience it all for ourselves.
We spent 5 years living in Italy soaking up the culture, language, beautiful landscapes and best of all the incredible food! Within the first year of living there, we started this food blog so we could share everything we learned with you! Curious why we left Italy to move back home? Check out this post here.
P.S Be sure to follow us on Instagram to see behind the scenes, what we get up to in our kitchen and more about what we do every day!
What Inside The Rustic Kitchen is About
Inside The Rustic Kitchen is a food blog dedicated to real good Italian food. That means you'll see a mix of authentic and traditional recipes as well as Italian inspired recipes where we put our own spin on the classics.
Take this Strawberry Tiramisu for example, not what you'd find in a local trattoria but it's our fun little twist and is insanely delicious. Want an authentic Tiramisu? We have that too and it's exactly how it should be.
We work extremely hard testing our recipes so we can provide you with the very best including our top tips, variations, and ideas to make it your own. All our recipes come with easy to follow step by step instructions and photos to make it as easy as possible.
Quick and Easy Recipes
Like most people, during the week life is super busy and come dinner time we need something quick and easy. We make sure to create new recipes that are quick, easy but incredibly delicious on a weekly basis so you can still cook from scratch, in little time without compromising flavour!
Many of our recipes are healthy and there are plenty to choose from but when they are indulgent (there are many of those too) they are always 100% made from scratch with real ingredients. No packets, jars or pre-made sauces, ever.
Love to Cook?
If you love Italian food and love to cook you've come to the right place! As well as quick and easy recipes we also provide recipes for those that love to get in the kitchen and have some fun. That's right, recipes for foodies!
Fancy making some pasta from scratch? Then check out our recipe for making homemade pasta dough then go a step further and make the most delicious ravioli!
Stuck with something? We're always happy to help, just drop us an email at info@insidetherustickitchen.com or leave a comment on a particular recipe!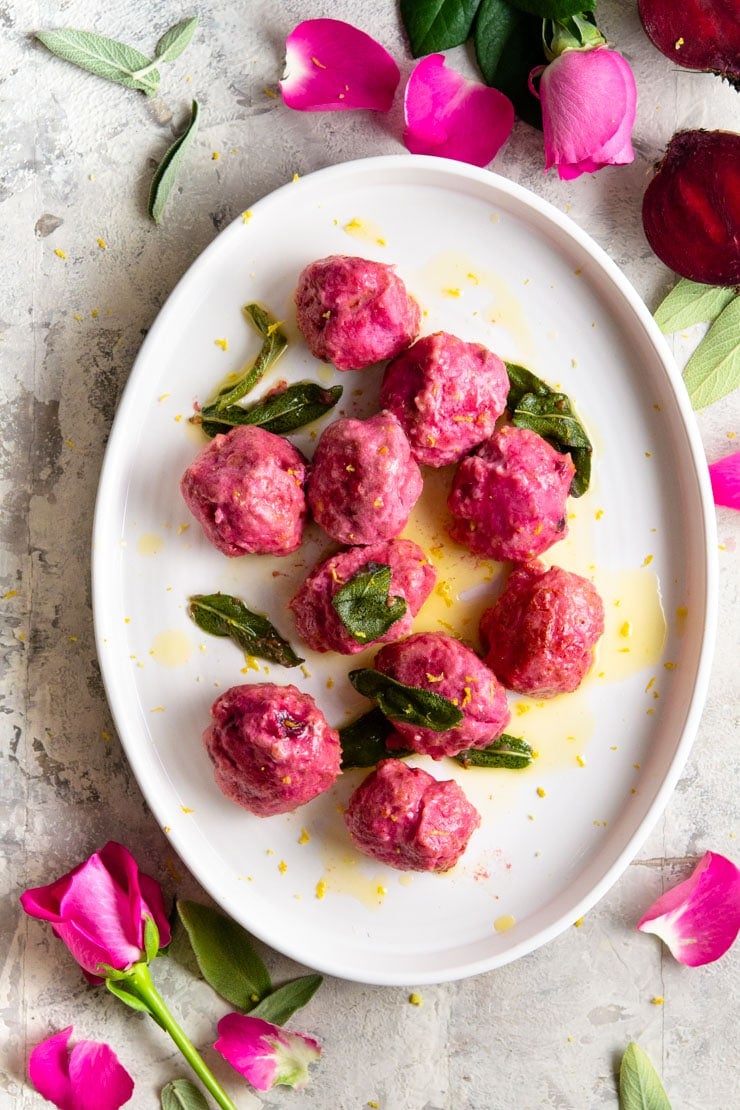 What You Will NOT See Here
We didn't grow up with Italian-American dishes such as Fettuccine Alfredo and we aren't familiar with them at all so you won't see any of those classic dishes here. Most of the time we haven't even tasted them so it wouldn't be fair to publish recipes like that.
We're also NOT the fun police so you won't see us criticising food or variations of certain dishes. We will give you tips and tell you about what we've learned in Italy and why it's made that way but you should always no matter what cook the food that makes you happy!
You will never see a recipe that's made with packaged or pre-made ingredients.
We don't follow trends so you won't find unicorn spaghetti (no idea if that's even a thing) over here.
Press
Inside The Rustic Kitchen has been featured in The Huffington Post, She Knows, Country Living, Buzzfeed, MSN and many more trusted sites and online magazines.

Work with Us
We provide food photography and recipe creation services and have worked with many top bloggers. If you're interested in working with us then feel free to contact us at info@insidetherustickitchen.com, we'd love to hear from you.